New contact for prospective students
Brown is recruiter and basketball coach
---
New contact for prospective students
Posted On: 05/11/21
Kankakee Community College has selected Michael Brown as its new recruiter and men's basketball coach.

Most recently, Brown was assistant director of admissions, and assistant basketball and football coach at De La Salle Institute in Chicago.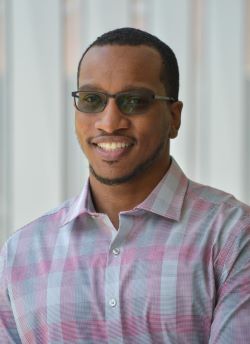 "KCC provides an excellent education while also having a tremendous amount of sports tradition," Brown said. "I look forward to engaging with prospective families and athletes. I'm excited to get started and be a part of such a special place!"

As a key contact for prospective students, Brown will work to regularly visit area high schools, participate in outreach events and offer KCC tours and special visit events. He will also coach the Cavaliers men's basketball team. 

"Michael comes with extensive collegiate experience in admissions and recruitment," said Kathryn Wachtor, KCC director of enrollment services. "Because of his background working with both college and high school-aged students, he will be an asset as both a recruiter and a mentor."

"Michael will do an excellent job leading our men's basketball team," said Todd Post, KCC athletic director. "He has community college coaching experience in Region IV and at the university level. We are excited to welcome Michael to our athletic department."

In addition to his work at De La Salle, Brown has previously served in admissions and recruitment at Illinois College in Jacksonville and Purdue University Northwest in Hammond, Ind.

He has been head basketball coach at Richard J. Daley College of Chicago; and an assistant basketball coach at KCC, Purdue University Northwest, Governors State University, Maryville University in St. Louis, Saint Joseph's College in Rensselaer, Ind., and Rock Valley College.  

Brown has a bachelor's degree in business administration from Saint Xavier University in Chicago and a master's degree in sports leadership from Concordia University Chicago in River Forest. 

Brown started at KCC on May 10. His job title is enrollment services recruiter/head men's basketball coach. Brown replaces Alex Thorson, who was employed at KCC for three years and left to pursue a business career.