Personal development classes offered
Live online webinars
---
Personal development classes offered
Posted On: 04/06/21
The Continuing Education Department at Kankakee Community College is offering a number of personal development live webinars this spring.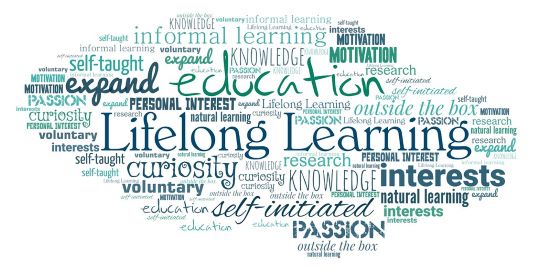 Each class is a live event. Within 24 hours of the webinar, participants will receive an email with a link to the session. Internet access and an email address are required.
"American Sign Language II" is a continuation of American Sign Language I. Participants will continue working on expressive and receptive skills of American Sign Language. Session are Tuesdays, April 13 through May 25, 5:30-7:30 p.m. Instructor is Sherry Kinzler. Cost is $89.
In "Turning 65: Medicare Made Easy!" a community educator and licensed insurance representative will discuss Medicare Parts A and B, and Medicare Supplement Plans. Come learn about eligibility, enrollment, and the benefits of Medicare and Medicare Supplements. This program is for people turning 65, already 65 or older and leaving their employer plan, or who would simply like to learn more about Medicare. The webinar will be Tuesday, April 13 from 10-11:30 a.m. Instructor is Diane Adduci. Cost is $15.
"Estate Planning and Asset Protection" helps with planning at every stage of life, from young adulthood through marriage, having a family and preparing for the "golden years." The live webinar will be on Thursday, April 22 from 6-7:30 p.m. Cost is $29.
"Meditate with Your Pet" will help you quiet your mind during stressful times. Your pet might sense your stress and want to help. Join us for a free, healing meditation. This pet-centered meditation technique is an effective way to mindfully connect with both your pet and yourself. The session includes 20 to 30 minutes as we mediate together with our pets. There are three live webinars to choose from: 7:30-8 p.m. on Wednesday, April 14; 7:30-8 p.m. Wednesday, May 12 or 7:30-8 p.m. Wednesday, June 9. Instructor is Dawn Wrobel. This is a free event.
"Tomato Grafting" has high interest among gardeners. Learning how to do it yourself will save you money and offers unlimited options for what varieties you choose to graft. With a little practice, you can become skilled at this technique. The benefits include a more productive and disease-resistant tomato crop. The live webinar will be 10-10:45 a.m. on Wednesday May 12. Instructors are Holly Froning, and Katelynn Ohrt. Cost is $20. Grafting kits will be available for pick-up at KCC in the Welcome Center on Monday, May 10 between 8 a.m. -5 p.m. The kit includes grafting materials, tomato rootstock plants, tomato scion plants and the link to an instructional video. You can practice on your own or wait until the live session May 12.
"How to Travel Free & Safely" features world traveler Gina Henry sharing how she is prepared for the new "travel normal," including tips on safety, trip insurance, what to do if you become sick, and other strategies. Discover over 200 ways to travel free. Earn free airline tickets, hotel nights, tours and more in the U.S. and worldwide through volunteering, fun work-vacations, paid travel, teaching English and remote employment opportunities. The live webinar will be Saturday, May 1 from 11 a.m. - 2 p.m. Cost is $49, and include Henry's 100-page ebook How to Travel Free & Save (retail $39.95).
These courses do not award college credit. To register online, visit www.kcc.edu/comejoinus, sign up or login, then find and select the course. Click on the date and add it to your cart. Within the cart, checkout. To register by phone, or for more information, phone 815-802-8206. Within 24 hours of the event, participants will receive an email with a link to the session. All participants require internet access and an email address. This event does not award college credit.