KCC remains on military friendly list
Numerous services available to veterans
---
KCC remains on military friendly list
Posted On: 03/22/21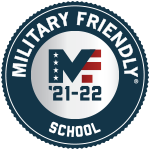 Kankakee Community College is one of only 15 Illinois community colleges selected for the 2021 Guide to Military Friendly Schools, published in conjunction with "G.I. Jobs" magazine.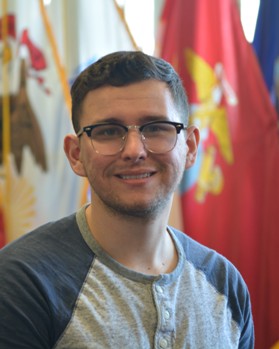 "Kankakee Community College has given me the opportunity to really enjoy my college journey," said Jason Rodriguez, a member of the Illinois Army National Guard. "I have had the best experience possible. What really impacted my time was the culture of caring exuded by the KCC staff.  

"When I first came to KCC, college was difficult for me and Veteran services was new, but with the help of the Veterans Association, Kendra (Souligne), and the faculty, I felt very welcome at KCC," Rodriguez continued. "I remember when I first walked up to the financial aid counter, a member of the Veteran's Association welcomed me, showed me the Veteran Resource Center and gave me a tour of KCC. I knew from there I would have numerous resources to help while here at KCC and even in my future endeavors. Whenever I have the opportunity, I recommend KCC, especially to military-connected individuals in the community."

Typically, KCC has about 65 veterans who enroll each year, according to the college's Office of Financial Aid. Among veterans, there are 31 KCC student veterans currently utilizing VA Education benefits. 

"KCC is proud to be designated as a Military Friendly School," said Kendra Souligne, coordinator of financial aid and veterans services. "We are committed to assisting those who served or are currently serving in the U.S. military and their family members as they transition into the college setting.

"Our main role is to guide them in utilizing their federal and state VA (U.S. Department of Veterans Affairs) educational benefits and financial aid. We also offer referral sources within the community and state to assist them with benefits beyond education."

In 2016, KCC opened the Veteran's Resource Center offering resources such as computers, a meeting area, a lounge, and a Vet Center student assistant.

"The KCC Veterans Association, an approved chapter of Student Veterans of America, provides a community atmosphere, camaraderie, a gateway to leadership development, and accessibility to benefits," Souligne said. 

The military friendly schools list has 26 Illinois colleges on it. 

According to Victory Media, which publishes "GI Jobs," schools were evaluated using both public data sources and responses from its own survey.

"Schools who achieve designation show true commitment and dedication in their efforts," said Kayla Lopez, National Director of Military Partnerships for Military Friendly. "Our standards assist schools by providing a benchmark that promotes positive educational outcomes, resources, and support services that better the educational landscape and provide opportunity for the Military Community."

The 2021-22 Military Friendly® Schools list will be published in the May issue of G.I. Jobs magazine and at militaryfriendly.com.

For more information about educational benefits for military veterans, spouses and dependents, visit kcc.edu/veterans. Information also is available by email at finaid@kcc.edu or phone 815-802-8550.
Military-friendly attributes of KCC
Full-time advisers on staff, including career advising
Priority registration
Career Services
Scholarships for military students and veterans
Veteran's Resource Center, which is staffed and offers dedicated resources
The KCC Veterans Association is an approved chapter of the Student Veterans of America and SALUTE Veterans National Honors Society.
Military students called to active service return without penalty 
In-district tuition for CH. 33 Post 9/11 and CH. 30 Montgomery GI Bill recipients
Awards credit for College Level Examination Program (CLEP) and/or DANTES Subject Standardized Tests (DSST) exams
Accepts the ACE recommendations for awarding credit for CLEP and/or DSST 
Gives college credit for military training and experience
Annual military friendly events: Veteran Stole Ceremony for graduating service members and a Veteran Recognition Ceremony. 
Disability Services
Tutoring Services

Upcoming events
Freedom Commissary
Friday, March 26, 10 a.m. - 2 p.m.
Location: KCC parking lot near wind tower; Riverfront Campus, 100 College Drive in Kankakee
For Kankakee & Iroquois veterans and their families
The Freedom Commissary is designed to meet essential household needs of veterans and their families, each month, who are experiencing poverty-level conditions. All items are free of charge, and will include basic toiletries, cleaning supplies, and paper products.
Veteran Bed Build for children in need
Saturday, March 27, 9 a.m. - noon
Location: KCC Manufacturing & Industrial Technology Center, 2580 S. Route 45-52 in Kankakee
To participate, veterans can sign up using this online form: bit.ly/VetBedBuild
The beds that are built will be donated to Sleep in Heavenly Peace, a Kankakee chapter of a national nonprofit organization which engages volunteers who build beds for kids who are sleeping on the floor.
The event is sponsored by Project Headspace & Timing in partnership with KCC's Veteran's Resource center.
Virtual fundraiser
Throughout April, the KCC Veteran's Association is hosting a virtual fundraiser for the American Veterans Service Dog Academy (previously 1PET1VET). 
Donations are being accepted at paypal.com/fundraiser/charity/1310584.