Celebrate Women's History Month
Ariana Ramirez
---
Celebrate Women's History Month
Posted On: 03/15/21

Ariana Ramirez 
2020-21 KCC Board of Trustees student representative; KCC Student Advisory Council president 
As the student trustee for Kankakee Community College, Ariana Ramirez is responsible for keeping the board of trustees informed of any concerns of the student body as well as updating the board on various student club and student life programs, services and activities. Ramirez is a member of the Illinois Community College Board Student Advisory Council, and also serves as president of KCC's Student Advisory Council, the student-run organization which determines activities and programs for students and student clubs. SAC programming fosters out-of-class and extracurricular student life and development at KCC. 
Ramirez is Hispanic, and a first-generation college student. She said that overcoming adversity and prejudice have been influential in her growth, and instrumental in guiding her efforts at service, support and advocacy for diverse student populations within the college district. 
"It has been an honor to work with such a bright, talented, and dedicated student," said KCC President Michael Boyd, Ph.D. "Ramirez's commitment and strong work ethic for the student body, college, and district communities have been unparalleled."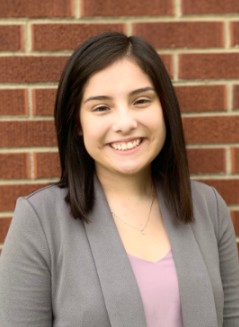 As a model for leadership, Ramirez also sets an example for others through her scholarly endeavors. She continually demonstrates her steadfastness to academic success, and has maintained a grade point average above 3.5 during her tenure at the college. Furthermore, Ramirez is a member of the Psychology Club, Phi Theta Kappa Honor Society, and participates in the TRIO Student Support Services program. Through her involvement in campus activities, inside and outside of the classroom, Ramirez is deeply invested in representing the diverse student body at KCC. 
Ramirez notes her inspiration includes U.S. Rep. Alexandria Ocasio-Cortez of New York; and Mary Whiton Calkins, a psychologist and the first woman selected as president of the American Psychological Association and the American Philosophical Association. In addition, her professional and personal inspirations include her mother, Maria Mejia; sister, Areli Ramirez; and colleagues and friends Daisy Solorzano and Rhonda Addison.
Ramirez's advice for other women today is "We all have the power within us to make a change." 
Ramirez is a graduate of Iroquois West High School, and her goal is obtain a master's degree in clinical psychology. 
Ariana also serves as a full-time caregiver for two young boys and has a part-time job.