Celebrate Women's History Month
Meet Beth Nunley
---
Celebrate Women's History Month
Posted On: 03/01/21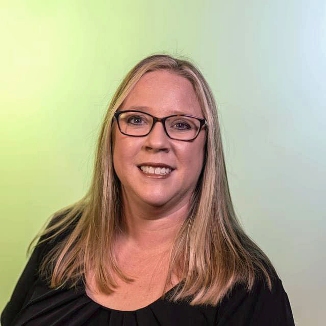 Beth Nunley is vice president for business affairs at Kankakee Community College, and Treasurer for the KCC board of trustees. 
Nunley joined KCC in 2011, and served as director of financial affairs for nearly 10 years before assuming the role as vice president in 2020. As the college's chief financial officer, Nunley leads the planning, development, auditing, and management of the college budget, business contracts, accounting and purchasing operations. In addition, she has oversight for human resources, information technology services, physical plant operations, construction projects, food services and the college bookstore. 

"Beth has demonstrated unwavering commitment to KCC students over the last nine years as director of finance," said Dr. Michael Boyd, KCC's president. "She comes to the role of vice president well prepared. I am confident that she will bring energy and innovative ideas to the table as an executive-level leader. I'm excited to work alongside her as we lead KCC toward our mission." 

Nunley notes her professional inspiration includes numerous female colleagues over the years, but historically inspiring is Michelle Obama, former First Lady of the United States. She also attributes her personal success to her mother. "Neither of my parents earned a college degree," says Nunley. "My mother always encouraged me to demonstrate a strong work ethic and pursue higher education to improve my quality of life." 

Nunley keeps students at the heart of all of her decisions. She continues to drive change at KCC to create environments that enhance student success while continuing to provide affordable educational opportunities for all. Nunley expressed she is "honored to serve at the college and remain dedicated to supporting the evolving needs of our community … we must continue to be fearless in our pursuit for professional success and remind ourselves we can do it! We are made to lead!" 

Nunley is a certified public accountant, licensed in Illinois. She has an associate degree from Joliet Junior College, a bachelor's degree in accounting from Governors State University, and a master's degree in business administration from Olivet Nazarene University.