Later starting classes
A flexible way to get more done
---
Later starting classes
Posted On: 02/05/21
Kankakee Community College is offering a variety of spring courses which begin in mid-March and meet for eight weeks or less.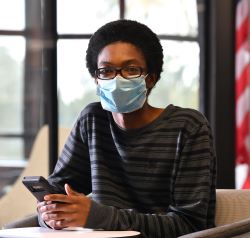 For the most up-to-date options, check the class schedule (Classes by subject, then advanced search for meetings starting 3/15/2021 and ending by 5/31/2021).
There are four class types. Learn more about the online and hybrid classes on the online learning support page.
Live Online

Meet online at regularly scheduled days and times
Enjoy KCC learning experiences as you interact live with your instructor and classmates in a virtual environment
Accomplish assignment due dates outside of the class session

Online (On Your Own Time)

Choose when it is convenient for you to learn without scheduled class times
Decide when it best suits you to engage in learning activities
Finish all course work and assignments online by due dates

Hybrid

Experience the combination of in-person classes and online learning
Enjoy face-to-face time on campus in small class settings with faculty and students
Learn online in classes without set times or join scheduled live Online sessions

In-Person

Attend class on campus during specific times and days
Interact face-to-face with faculty and students in small class sizes
Follow social distancing and other established health and safety measure
Registration is available online and through in-person appointments. Visit www.kcc.edu/register for details.
General questions can be emailed to advising@kcc.edu or use the chat feature on the kcc.edu website.