Donation made at Vets Home
Club gives trees
---
Donation made at Vets Home
Posted On: 12/21/20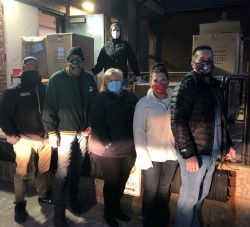 The KCC Veterans Association spread some Christmas cheer at the Manteno Veterans Home the week of Dec. 14 by giving each resident their own decorated tree.
This project was made possible through a partnership with Project Headspace and Timing, a local organization run by Eric Peterson (KCC '12) which is dedicated to enhancing veterans' mental health and well-being.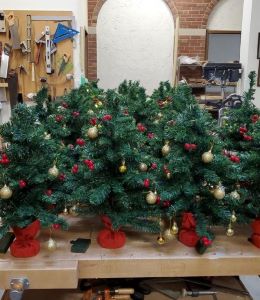 "The Vet Association would like to extend a special thanks to Alison Nakaerts (in KCC's academic division office) for her assistance in coordinating the purchase of the trees," said Cari Stevenson, co-sponsor of the Veterans Association.
Photos show the crew who delivered the trees and the trees.