Veterans build beds to help kids in need
Holiday project
---
Veterans build beds to help kids in need
Posted On: 12/04/20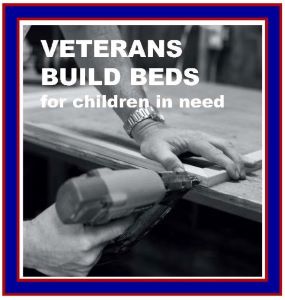 The KCC Veterans Association in partnership with Project Headspace & Timing and Sleep In Heavenly Peace are having an event to build and deliver beds for local children in need.
Twenty veterans are needed to volunteer to build and/or deliver 30 beds for children in need this holiday season.
The event will be Saturday, Dec. 19 from 9 a.m. - noon, with deliveries afterward. The build portion of the event will be at the KCC Manufacturing & Industrial Technology Center, 2580 S. Route 45/52.
To participate, please contact Eric Peterson at EricP@projectheadspaceandtiming.org. 
Please note: The KCC Manufacturing & Industrial Technology Center is large enough that it will allow for physical distancing among volunteers. Please wear a mask and complete the self-certification at certify.kcc.edu before arriving.