KCC's SEC highlighted on WCIA 3
KCC's SEC will be promoted on WCIA TV channel 3
---
KCC's SEC highlighted on WCIA 3
Posted On: 09/29/20
KCC Watseka Campus will be highlighted on WCIA 3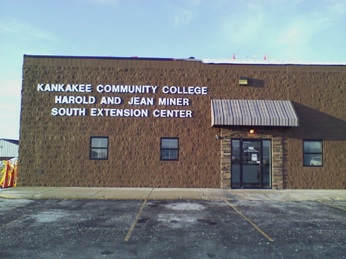 KCC's Miner South Extension Center will be one of the Watseka area businesses promoted on WCIA TV channel 3 of Champaign-Urbana, during their "Our Town - Watseka" celebration.
For the past 15 years, WCIA has put a spotlight on communities they serve with the Our town segments. The week of Oct. 5-9 they will air inspiring, home-spun stories of the people and local business of Watseka. The South Extension Center clip  will air on WCIA channel 3, WCIX and WCIA.com before news, weather, sports or lifestyle videos on WCIA.com. 
"This will be a great way to spread awareness about the programs and services available in the southern portion of the KCC district," said Nancy Schunke, coordinator of the South Extension Center.