Commencement Spirit Week
Celebrate May 11-15
---
Commencement Spirit Week
Posted On: 05/06/20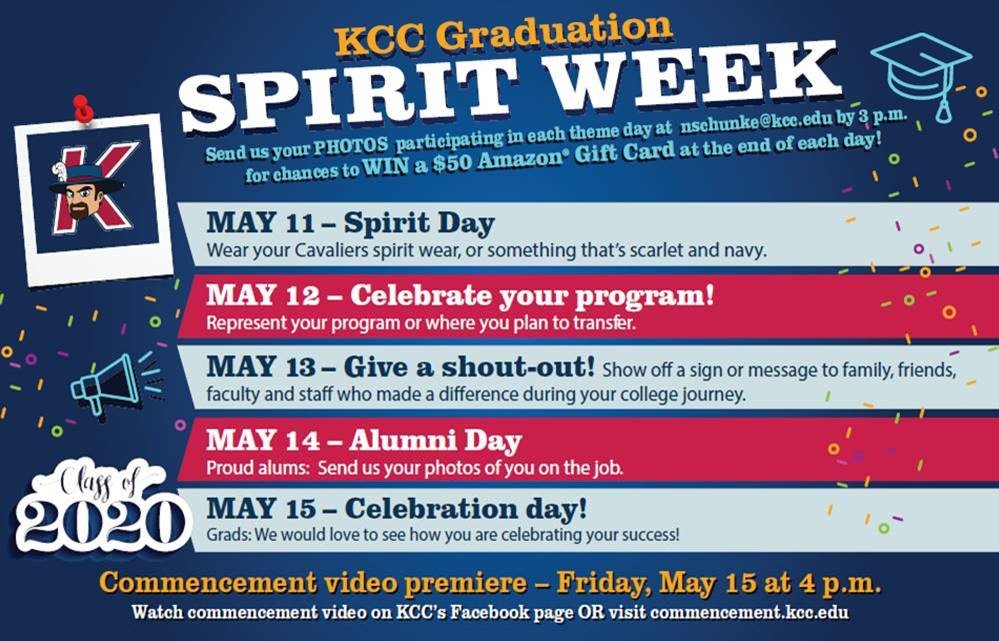 We are very excited to celebrate with students, the community and graduates during Graduation Spirit Week from May 11-15.
A highlight will be the virtual commencement. The ceremony will premiere on KCC's Facebook page and commencement.kcc.edu on Friday, May 15, at 4 p.m.
We invite graduates, all students, friends and family to join in as well! For those who can't watch it live, the recording will be on the commencement site, Facebook and YouTube for a while.
Cap and gown are not required for graduates to be included in the virtual commencement. All those who petitioned to graduate are included in the ceremony.
Thank you – and congratulations to all graduates!