KCC Points of Pride
Exciting insights to share about KCC
---
KCC Points of Pride
Posted On: 09/13/19
98% of
our 2019 grads
would encourage
others to attend KCC
13:1
Student to
Faculty ratio
Prepare for certification or to earn a credential after completion:
Electrical Engineering Technology
Child Development
Manufacturing Technology
Medical Laboratory Technology
Nursing • Paramedic • Radiography
Respiratory Therapist
Solar-Photovoltaic • Welding
KCC ranks in the top 20%

Among U.S. community colleges for...
Student satisfaction areas
Academic advising/Counseling
Admissions and Financial Aid • Student centeredness
Service excellence • Registration effectiveness
Safety and security • Academic Services
Responsiveness to diverse populations
Other areas
Rating of college experience met expectations
Students completing and receiving passing grades in distance learning classes
First-time, full-time students who completed or transferred within 3 years
Part-time students who completed within 3 years
"It's worth the struggle. If I didn't have my son, if I didn't have to struggle through classes, I don't think I'd be where I am today. I'm now very appreciative of everything because I started with nothing. I had to work for it all and the things I learned along the way are priceless."
-Taylor Bradley, A.A.S. 2018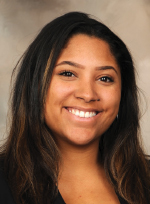 "I chose KCC because it makes economic sense, and for the convenience. I was able to take a lot of general education classes at night and still work full time. I've found plenty of opportunities to succeed, and the staff are always there to help."
-Brandon Schunke, RN class of 2020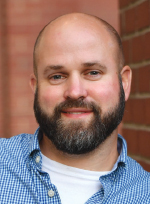 Convenience
Online and hybrid
(part online, part in-person)
classes offered
We're here to help!
KCC has many services to make sure you have the support you need:
FREE Tutoring
Test prep help – Customized for different programs
Advisor – Assist with course plans
Career advisement – Find your calling!
Financial aid office – FAFSA workshops
Bus service – Discount tokens available
---
Sources: KCC Future grad survey; KCC Institutional Research Office, 2017-2019; National Center for Educational Statistics (nces.ed.gov); Ruffalo Noel Levitz; zippia.com.
---