Fall 2018 President's list
Posted On: 12/19/18
The following students have been named to the President's List at Kankakee Community College for the Fall 2018 semester.
To be named to the President's List, a student must maintain a grade point average of 3.80 or higher and be enrolled in six or more semester hours.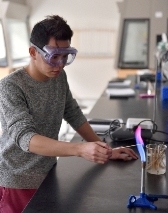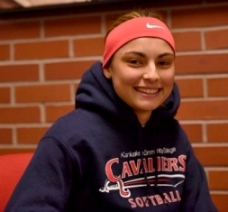 Aroma Park: DeAndria Wells.
Ashkum: Tricia O'Connor.
Beaverville: Michael Emerson.
Beecher: Dominick Pescetto.
Blue Island: Nathan Morfoot.
Bonfield: Hailey Charter, Kimberly Gaddis, Faith Keller, Tara Sandborg, Dominique Schultz and John Wells.
Bourbonnais: April Balassone, Amanda Barclay, Mallory Bass, Erica Billington, Kaylee Billington, Alexxis Birch, Valerie Brady, Scott Brock, Anthony Buschek, Emma Butterfield, Caleb Campe, Chase Cappellano, Nicholas Clark, Hailee Corkill, Hoai Do, Alexandra Dubravec, Kole El-Talabani, Madalin Evans, Timothy Evett, Tracy Flahaven, John Funk, Matthew Gagnon, Alexandra Garcia, Antonia Guajardo, Kaitlyn Hagge, Elizabeth Hanks, Desneiges Hansen, Emily Hawker, Joseph Jenco, Lisa Jones, Oscar Jones, Rachel Jordan, David Kent, Zachary Langlois, Kephren Lee, McKinley Marcotte, Genevieve Marion, Nicole Martinez, Catelyn Marzke, Lexie McCleary, Johana Morris, Logan Nesselrodt, Emma Ogle, Erik Phelps, Faith Quigley, Matthew Randak, Amanda Roy, Christopher Ryan, Ashley Shepard, John Shivers, Joseph Sikma, Brian Steele, Kailie Thomson, Gabrielle Wagner, Amy Winkle, Brandon Wray and Amanda Zigrossi.
Bradley: Jessie Baker, Michael Boyer, Olivia Dexter, Steven Elliott, Richard Granger, Elyse Gustafson, Michael Kettley, Brittany LaFond, William McDowell, Jami Meyer, Christina Midvale, Joshua Ollom, Grant Patterson, Nicholas Redmond, Shelby Reeves, Ralph Sansone, Jessica Schilaci, Emily Terrell and Brittany Webb.
Braidwood: Steven Tatroe and Dylan Williams.
Buckingham: Amanda Anderson.
Cabery: Jacob Bruner.
Channhon: Austin Plumley.
Chebanse: Kaylee Drummer, Jayce Hansen, Timothy Hoekstra, Adilene Mendoza, Britney Pelletier, Benjamin Schafer, Daniel Snyder, Karen Snyder and Christopher Vaughn.
Cissna Park: John Nowaczyk.
Clifton: Andrew Boudreau, Erica Cordes, Alyssa Legan, Avery Leveque, Josette Peters, Taylor Roach, Alexander Winkel and David Zell.
Donovan: Trevor Huffman and Jessie Kochenberger.
Evergreen Park: Michael Kealy.
Gilman: Jonathan Davis and Mario Melgoza.
Grant Park: James Bohl, Richelle Chiattello, Ryan Dandurand, Samantha Greenholt and Nolan Paape.
Herscher: Quinnton Becker, Kyla Brychta, Wade Brychta, Alyssa Denault and Kloe Longtin.
Irwin: Holly Lease.
Kankakee: Lawrence Agyei, Jose Batana, Brittaney Beck, Tabitha Behnke, Joseph Bilderback, Mary Bilderback, Jana Bonvallet, Xavier Boudreau, Veronica Breach, Alison Buttemeier, Nykearra Calbert, Jeanette Calderon-Munoz, Raeven Carroll, Tiffany Chouinard, Allen Coley, Luke Cross, Peter Dato, Sarah Doris, Jordyn Downing, Deanna Ervin, Jevorne Francis Richards, Felicia Goodrich, Christopher Gottschall, Alison Gryczewski, Amy Hargate, Thomas Harwood, Kyle Haut, Blanca Hernandez-Gonzalez, Kendreea Hodges, Maya Howdeshell, Jorge Juarez-Cuaya, Connor Jumonville, Rachel Kamp, Ronald Mantooth, Ben McCreadie, Allison Mendell, James Morrison, Tali Nordon, Samuel Paisley, Dylan Post, Katharine Raspolich, Jacob Rattin, Alyxandria Rink, Karla Rodriguez-Ramirez, Jorge Santana, Dustin Scheppler, Morgan Scivally, Rita Sproul, Rachel Sumner, Sharon Viers, Kyneca Washington, Jennifer Wei and Erik Young.
Kempton: Sidney Gunther.
Loda: Cole Eshleman.
Manteno: Maximilian Aicher, Kathryn Bell, Elan Benge, Kaitlyn Drahos, Maxwell Dumas, Nicholas Fraser, Marissa Hon, Megan Hutchings, Courtney Keller, Madison Koskinas, James Langer, Brent Matherly, LeAnne Mazur, Dave McManus, Kelly Palicki, Joshua Polega, Nickolas Pomykala, Ashley Rock, Lisa Schamber, Christopher Shedwill, Kathleen Sweeney, Brennah Townsend and Ashlee Wesselhoff.
Martinton: Andrea Los.
Milford: Richard Younger.
Mokena: Daniel Smith.
Momence: David Haut, Taryn Jensen, Carly Johnston, Mattison Lanie, Megan Lanie, Carter Newberry, Roberto Ramirez and Kacie Weishaar.
Oglesby: Cody Schwarting.
Onarga: Tara Heisner and Meara Tilstra.
Ottawa: Mallory Alderman.
Pembroke Township: Eric Godines.
Peotone: Alannah Anker and Harley Rudish.
Prophetstown: Owen Behrens.
Reddick: Holly Brown.
Rockford: Alexis Marin.
Saint Anne: Sara Bowman, Lauren Emerson, Christopher Mailhiot, Brian Power and Lydia Salgado.
Sheldon: Melissa DeMarse, Paula McCarthy and Katherine Morris.
Tinley Park: Alyssa Gravitt.
Watseka: Jayden Anderson, Eduardo Chavez, Lucas Dart, Samantha Fierstein, Courtney Heath, Shantel Jacobs, Brazliegh Kohl, Kristyn Long, Ben Lyznicki, Hayden Peters, Natalie Schroeder, Cole Taylor, Nathan Wilson and Sadee Wuethrich.
Wilmington: Dawson Swearengen, Dylan Swearengen and Karolyn White.
Grabill, Ind.: Max Minich.
Lowell, Ind.: David Anderson.
Redkey, Ind.: Cole Stigleman.
Photos above: Hoai Do of Bourbonnais (left) and Mattison Lanie of Momence (right).