Da Silva selected as new KCC vice president
Posted On: 11/16/18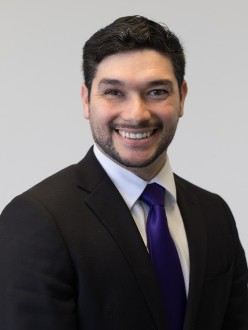 Jose E. da Silva, Ph.D., an experienced higher education professional, has been selected as the new vice president for student development and services at Kankakee Community College.
Previously, da Silva worked for community colleges in Washington, Texas and Florida. Most recently, he served as interim dean/chief student services officer at Big Bend Community College in Moses Lake, Wash. He will be KCC's chief student services officer, responsible for areas including enrollment management, student activities, recruitment, advisement, financial aid, testing services and athletics. Da Silva has accepted the position at KCC effective Nov. 26.
"I am extremely excited to join the KCC family," da Silva said. "I am looking forward to working with the amazing faculty, staff, and students at KCC and continuing to build on the foundation of student success established at the college."
Da Silva began his career at Tallahassee Community College in Florida, serving in roles including director of judicial affairs and director of student activities. He also has been director of the Bowie Campus for North Central Texas College, and assistant director of the Office of Equal Opportunity at the University of North Texas. In Washington, he also was vice president of student affairs at Walla Walla Community College.
Da Silva has a doctorate in higher education administration with an emphasis on community college leadership from the University of North Texas. He has two degrees from Florida State University, a bachelor's degree in sociology and a master's degree in higher education administration with a focus on student affairs. A community college graduate, da Silva earned an associate degree from Tallahassee Community College in Florida.
"We are excited to have Dr. da Silva join the KCC family," said Dr. John Avendano, KCC president. "Through the interview process he demonstrated creativity, excitement, a great rapport with students, and a thorough knowledge of student services. Dr. da Silva will first focus on getting to know the college and the department, and address enrollment issues as early as possible."
The most recent chief student services officer at the college was Julia Waskosky, who retired at the end of September, following more than 22 years in various roles at KCC.
Along with his wife, Jill, and their son, the da Silva's are planning to move to the Kankakee area.