It's National Apprenticeship Week
Posted On: 11/13/18
Happy National Apprenticeship Week!
National Apprenticeship Week Nov. 12-18 is a celebration that offers leaders in business, labor, education, and other critical partners a chance to demonstrate their support for apprenticeship.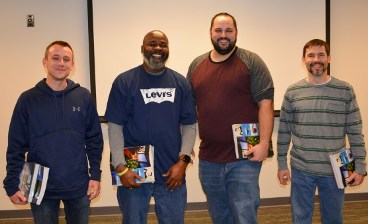 KCC is proud to offer apprenticeship training with CSL Behring in Industrial Machinery, and is looking forward to continuing and growing apprenticeship opportunities for the local community, students and businesses.
To learn more about apprenticeship opportunities at KCC, please contact Paul Carlson, associate dean of the Business/Technology Division.