New! Waitlist option
Posted On: 10/24/18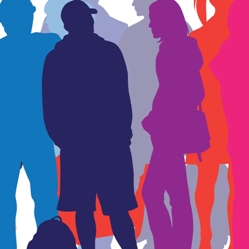 Beginning in Spring 2019, KCC will offer a waitlist for some courses in the credit division.
Here's how it works:
Courses most likely to fill are identified by the college's academic associate deans.
Waitlists become available to students when course sections are full. Students can join the waitlist in Student Planning.
If a seat becomes available, the first student on the waitlist will be notified via KCC email of the opportunity to register for the section.
The student has 24 hours to register for the section.
If 24 hours passes, the next person on the waitlist will be notified.
For more detailed information, please contact an academic advisor or the director of admissions and registration.
-30-
Kankakee Community College is an accredited two-year college which awards associate degrees and certificates of completion. KCC prepares students both to transfer to four-year colleges and to enter the workforce. The college also offers continuing education courses and certification training, literacy programs, English as a Second Language and GED preparation. The KCC mission is "Enhancing quality of life through learning." The college has a Riverfront Campus in Kankakee, South Extension Center in Watseka, North Extension Center in Bradley and Manufacturing and Industrial Technology Center in Kankakee.
###
More KCC news and photos are available at our Newsroom, and on Facebook, Twitter and YouTube. Official college logos are available online.
Contact:
Kari Nugent
Director of marketing and public relations
815-802-8256
knugent@kcc.edu