STEM Club Stargazing event
Posted On: 10/15/18
The KCC STEM Club had a cookout and stargazing event on Monday, Oct. 8.
STEM stands for Science, Technology, Engineering and Math.
The event started at the East Pavilion. Fun was had with Frisbees, good food, and meeting Dr. Jessica Greminger's new baby. Greminger is one of the club's sponsors.
Then, as darkness fell, the group went out to the middle of KCC's golf course, set up the KCC telescope and checked out Mars.
"We tried to get Saturn, too, but it went behind some trees!" said Michael Caparula, one of the club's sponsors.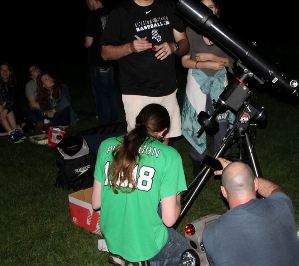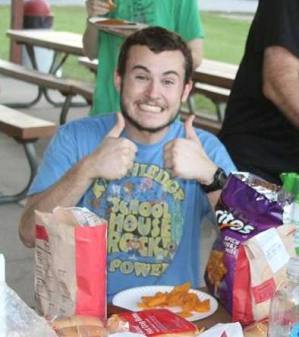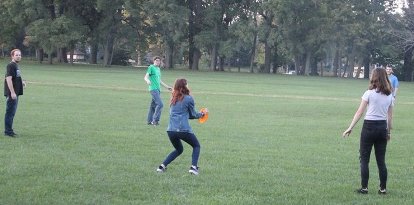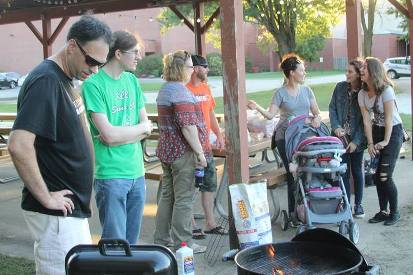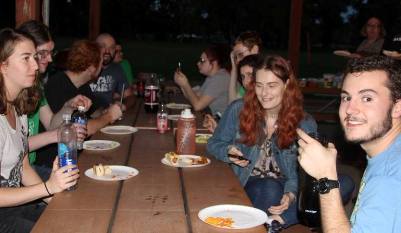 -30-
Kankakee Community College is an accredited two-year college which awards associate degrees and certificates of completion. KCC prepares students both to transfer to four-year colleges and to enter the workforce. The college also offers continuing education courses and certification training, literacy programs, English as a Second Language and GED preparation. The KCC mission is "Enhancing quality of life through learning." The college has a Riverfront Campus in Kankakee, South Extension Center in Watseka, North Extension Center in Bradley and Manufacturing and Industrial Technology Center in Kankakee.
###
More KCC news and photos are available at our Newsroom, and on Facebook, Twitter and YouTube. Official college logos are available online.
Contact:
Kari Nugent
Director of marketing and public relations
815-802-8256
knugent@kcc.edu