Volleyball Pack the Place
Posted On: 08/31/18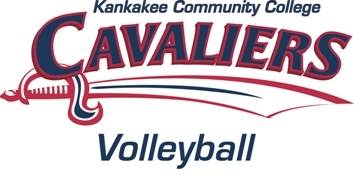 The community is invited to "Pack the Place" Tuesday, Sept. 18 to show support for the Lady Cavaliers volleyball team!
Admission game will be free, and there will be free refreshments while supplies last.
The game will be in the KCC Ryan Gymnasium at 6:00 p.m., KCC vs. Malcolm X College.
Fans are invited to wear a 'Scarlet Fever" T-shirt to show school pride. They will be for sale–$5 each–at the game and the main information desk on the first floor for a week before the event.
For information phone Linh Williams, student life coordinator, at 815-802-8628.
Note to KCC employees: Spirit Day/Casual Day guidelines can be followed on Sept. 18.
-30-
Kankakee Community College is an accredited two-year college which awards associate degrees and certificates of completion. KCC prepares students both to transfer to four-year colleges and to enter the workforce. The college also offers continuing education courses and certification training, literacy programs, English as a Second Language and GED preparation. The KCC mission is "Enhancing quality of life through learning." The college has a Riverfront Campus in Kankakee, South Extension Center in Watseka, North Extension Center in Bradley and Manufacturing and Industrial Technology Center in Kankakee.
###
More KCC news and photos are available at our Newsroom, and on Facebook, Twitter and YouTube. Official college logos are available online.
Contact:
Kari Nugent
Director of marketing and public relations
815-802-8256
knugent@kcc.edu