Professor earns master-level certification
Posted On: 08/23/18
A professor at Kankakee Community College has earned the Microsoft Office Specialist 2016 Master credential.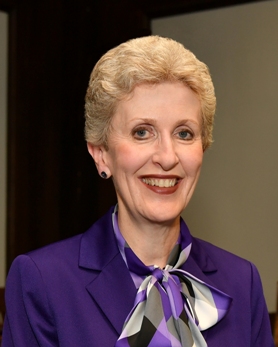 Dr. Kristine Condon, who teaches both for KCC's office of Corporate and Continuing Education and Business/Technology Division, completed the certification testing in August. She has already earned separate master instructor certifications in Microsoft 97, XP, 2002, 2003, 2007, 2010 and 2013. 
Condon teaches short-term courses for beginning and advanced users of Microsoft Office 2016 software such as Word, Excel, Access, PowerPoint and Outlook. She also teaches Microsoft Publisher, SharePoint and Project. The classes meet for about eight hours, and Condon teaches tips and tricks for getting the most out of Microsoft products. The non-credit courses use materials that prepare students for Microsoft Office Specialist certification. KCC has been a Microsoft Authorized Testing Center for Kankakee and Iroquois counties since 1999.
Businesses can have Condon conduct customized training in Microsoft products through the KCC Office of Continuing Education and Career Services. 
For more information about Microsoft Office courses, testing or customized training, phone 815-802-8200 or email kcondon@kcc.edu.