Discount theater tickets for students
Posted On: 04/18/23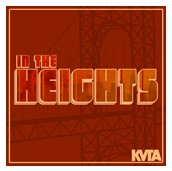 The Kankakee Valley Theatre Association is inviting KCC students to attend their next production, "In The Heights," at a discounted ticket price.
"Normally, our student ticket price is $17 per person," the KVTA president, Courtney Stephens, said. "For this production only, we would like to offer your students $10 tickets per person to enjoy this fantastic musical!
"This musical is a great option for any clubs or organizations, for those of Hispanic heritage or BIPOC (Black, Indigenous, and people of color)."
Show dates are April 29, 30, May 6 and 7. More information is at www.kvta.org/in-the-heights Tickets can be ordered online using the promo code STUDENT.
Article image by Monica Silvestre from Pexels.
Tweet