Bookstore closure April 7-14
Posted On: 03/30/23
Good news from the KCC Hammes Bookstore: It is time for the books and merchandise to move into the new location across from the Miner Memorial Library on KCC's Riverfront Campus.
To make a smooth transition, the Bookstore will be closed Friday, April 7 to Friday, April 14. We apologize for the inconvenience, but know that the new site will be worth the wait.
The bookstore will re-open at 8:30 a.m. on Monday, April 17 – and you'll find a more modern and comfortable shopping environment in the new location.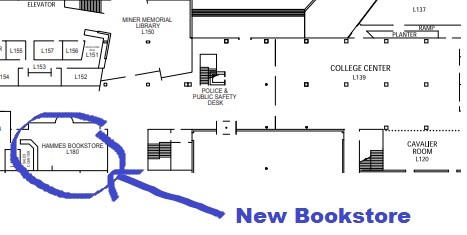 Tweet