Grad works through Hurricane Ian
Posted On: 10/04/22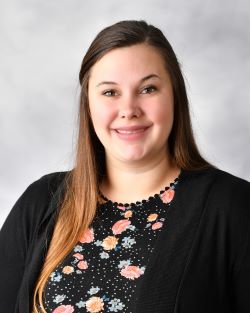 One week ago, Lydia Salgado ('20 AAS Respiratory Therapist) was called to work at Gulf Coast Medical Center, in Fort Myers, Florida, where she is a respiratory therapist.
Salgado is on Hurricane Team A for the hospital. That means her job is to work until an "all clear" is sent. She was there from Sept. 27 until Thursday evening, Sept. 29.
"The winds were so strong at some points you could feel the building rocking back and fourth, feeling like mini earthquakes," Salgado said. "During the storm we lost power at the hospital but had back-up generators. By Thursday the water was not working in the hospital and they decided to evacuate the critical patients to other hospitals all over FL wherever they could accept. My husband and children evacuated to my mother-in-law's."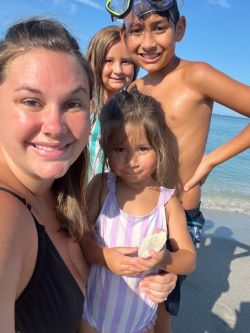 Once she was relieved, Salgado made the two hour drive to be reunited with her family.
We are proud to call Salgado a KCC grad! We're also happy to hear she and her family are doing ok.
KCC will share more of Salgado and her family's story in conjunction with Respiratory Care Week, Oct. 23-30. 
For more information about KCC's programs, start at info.kcc.edu.
In the photos: Lydia Salgado; and with her three kids at the beach well before the storm.
Tweet