Honors List Summer 2022
Posted On: 08/08/22
The following students have been named to the Honors List at Kankakee Community College for the Summer 2022 term.

To be named to the Honors List, a student must maintain a grade point average between 3.25 and 3.79 and be enrolled in six or more semester hours.

Ashkum: Kendall Bewsey and Joseph Duax.
Bonfield: Kaylyn Bauer.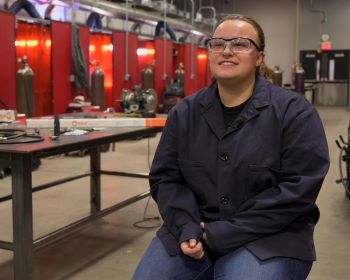 Bourbonnais: Mandy Adcock, Nicholas Baker, Anthony Buenzow, Cassidy Holderman, Natalia Kidd, Brooke Laakson, Camryn Nuesse, Summer Pournaras and Tearah Troupe.
Bradley: Emma Hill and Christopher Matherly.
Buckingham: Alyssa Rattin.
Chebanse: Elizabeth Minard.
Chicago: Charles Woodson.
Clifton: Adriana Lowery-Garcia and Kody Warpet.
Gilman: Denise Alvarez.
Grant Park: Christoph Persch and Amanda Williams.
Herscher: Hailey Ullman.
Kankakee: Emily Allen, Guadalupe Diaz, Tatum Hall, Brooklyn Harris, Dominique Hayes, Kirsten Leonard, Melinda Maass, Jada Mabins, Janet Orozco, Gavin Phillips, Shannon Phillips, Steven Regas, Natalie Seaton, Yecenia Serna-Flores and Guadalupe Torres-Carmona.

Manteno: Reese Bachus, Braelyn Bertrand, Jasmine Cobstill, Connor Curvin, Xavier Gaddini, Justin Levesque, Wyatt McManus, Sydney Myrick, Jade Orear, Chadwick Rutter, Brooke Savoie and Mitchell Wilson.
Momence: Seth Bell, Ellie Berns, David Crispen, Irving Lara, Abigail Paynter and Jacquelyn Silva.
Onarga: Evelyn Barbosa.
Pembroke Township: Isabel Herrera.
Sheldon: Cain Millard.
Watseka: Nadia Butler, Blake Castonguay, Makayla Hartlep, Mikaela Nissen and Kirstyn Todd.
St. John, Ind.: Matthew Lelito.
Burlington, Wis.: Teagen Schmalfeldt.
Tweet