Juneteenth contest winners announced
Posted On: 06/27/22
The first-ever Juneteenth coloring contest sponsored by KCC's Center for Diversity, Equity and Inclusion was a success.
Submissions showed a lot of creativity in coloring the sheet, which featured the Juneteenth flag and the words "Juneteenth Freedom Day."
The following participants earned prizes in their age groups (4-6, 7-9, 10-12):
Saveyah C., age 6
Allyssa Z., age 7
Litzy P., age 10
Thank you to all who participated for your creativity. You did a great job!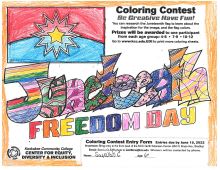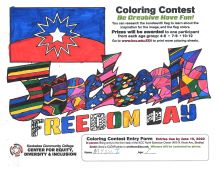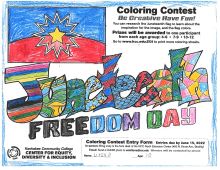 Tweet