Ag-Hort welcomes young visitors
Posted On: 05/02/22
​KCC's Agri-Hort Technology program and Horticulture Club hosted Laura Lubben's 4th grade class from Manteno Elementary School on Friday, April 29.
The grade school students learned about three ways to grow plants: traditionally, in a hydroponics system, and in an aquaponics system.
After starting in the classroom, the group toured  KCC's greenhouse. The students finished their field trip by creating their own science experiment to take home. Each student planted a seed in potting mix and planted a seed in their own hydroponics system.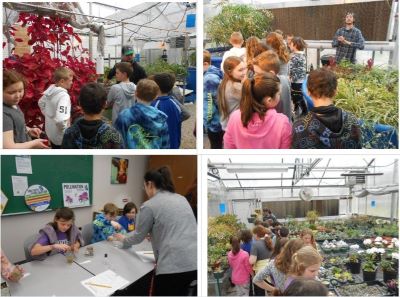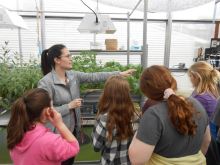 Tweet