Help raise money for area overnight shelter
Posted On: 03/31/22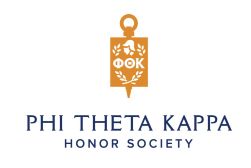 Phi Theta Kappa is raising money for Fortitude Community Outreach, which provides overnight shelter for homeless people.
Fortitude is planning to build a permanent shelter in Kankakee. Phi Theta Kappa's goal is to raise $500 for Fortitude by the end of the spring semester. One of PTK's fund-raisers is selling Fannie May candy bars. Candy bars are $2 each (Cash only). PTK members will be selling candy bars in the College Center on Monday, April 4 from noon - 1 p.m.
Candy bars can also be purchased from Professor Frances Hebert in her office, Room L349, during these hours or anytime her office door is open:
Monday & Wednesday – 10:30 a.m. - noon; 1:45-3:45 p.m.
Tuesday – 12:30-1 p.m.
Phi Theta Kappa is an international academic honor society for community college students. The KCC chapter, Alpha Delta Eta has achieved Five Star status—for the highest level of activity—in six of the last seven years.
Tweet