Purcell selected as new KCC vice president
Quality services are a priority
---
Purcell selected as new KCC vice president
Posted On: 11/09/21
After a nationwide search, an internal candidate has been selected as Kankakee Community College's new vice president for student affairs.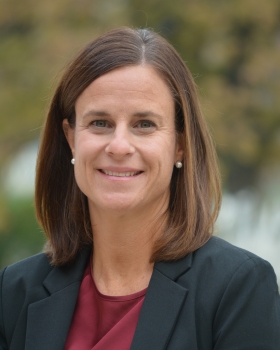 Meredith Purcell was confirmed as the college's newest vice president by the KCC board of trustees at its meeting Monday, Nov. 8. She is the college's chief student affairs officer, responsible for areas including enrollment management, student activities, support services, recruitment, advisement, financial aid, testing services and athletics. Purcell's new job is effective immediately.
"In recent years at KCC, Meredith has been integral to the college's progress toward re-energizing approaches to student engagement, support, and development," said Dr. Michael Boyd, KCC president. "For example, she has led efforts to modernize recruitment and retention efforts, she has championed the design and implementation of our Cav Days freshman orientation, and she has secured partnerships which connect our students to the mental health resources which are so important to their academic progress.
"I'm excited about the opportunity to work with Meredith in her new role, and I'm even more excited to know that the college will continue to see the dynamic progress and momentum we've experienced in recent years as we've worked to re-focus KCC's student engagement efforts."
A KCC employee since January 2008, Purcell has held various student-focused positions, and was most recently director of student success. She has also served as director of advisement services/counseling and academic advisor at KCC.
"I want to thank Dr. Boyd, the search committee, and the board of trustees for placing their trust in me to continue to serve the KCC community as vice president for student affairs," Purcell said. "In almost 14 years at KCC, I have been dedicated to assisting students in achieving their educational and career goals. I am excited to lead our talented student affairs team in working with our faculty and staff to provide the quality services and programs our students need to thrive and succeed."
Before working at KCC, Purcell was assistant director of student affairs at Rush University in Chicago. She also has worked at University of Illinois at Chicago and Kishwaukee College in Malta.
Purcell has a master's degree in counseling from the College of Education at Northern Illinois University in DeKalb; and a bachelor's degree in education, with a major in applied psychology, from St. Cloud State University in Minnesota.
Before Purcell, the most recent chief student services officer at the college was Dr. Jose da Silva, who left the college in July to accept a position at University of North Texas at Dallas.
Purcell and her husband, Andy, have three children. They live in Manteno.